We decided to embark on another weekend of fun in the Mendocino National Forest again, but this time with friends Nick (mademan925) and Lisa (life_of_a_tw_wife). The plan was simple: Spend a few nights in different locations and explore some snow trails at a higher elevation.
Nick & Lisa met us in Sonoma County Friday afternoon and we caravanned up to Ukiah to top off the gas tanks before we headed into the National Forest. Since we all left after work and daylight was sparse it seemed fitting to go back to the camp spot we had enjoyed in our first adventure of the year.
As we pulled into the basin the weather turned dramatically on us and started absolutely pouring rain.  We all setup the tents, EZ Ups, and extra awnings for shelter. The evening brought even more rain totaling 3 inches overnight.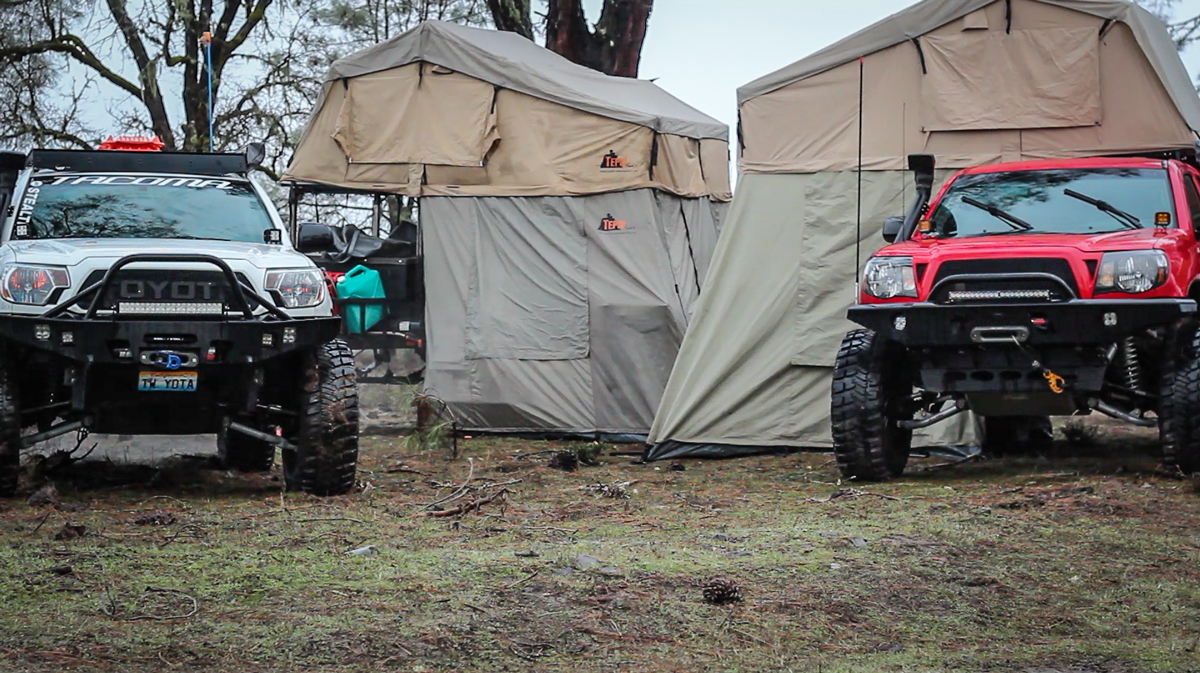 Everyone slowly woke the next day and we welcomed the break in the rain with a hearty breakfast and some meaningful conversations.

We decided to pack up camp around 10 am and head to a higher elevation to find some snow.  It didn't take long for us to find snow that morning with all the rainfall that happened over night. When we got closer to the top of Hull Mountain, we came upon a full-size Chevy that had ventured just a little too far and was stuck in the snow.  We offered out MAXSA traction boards as help first.  Soon we realized that he was going nowhere fast with just traction boards so we hooked up the truck and pulled him out just enough so he could turn around and head back down the mountain.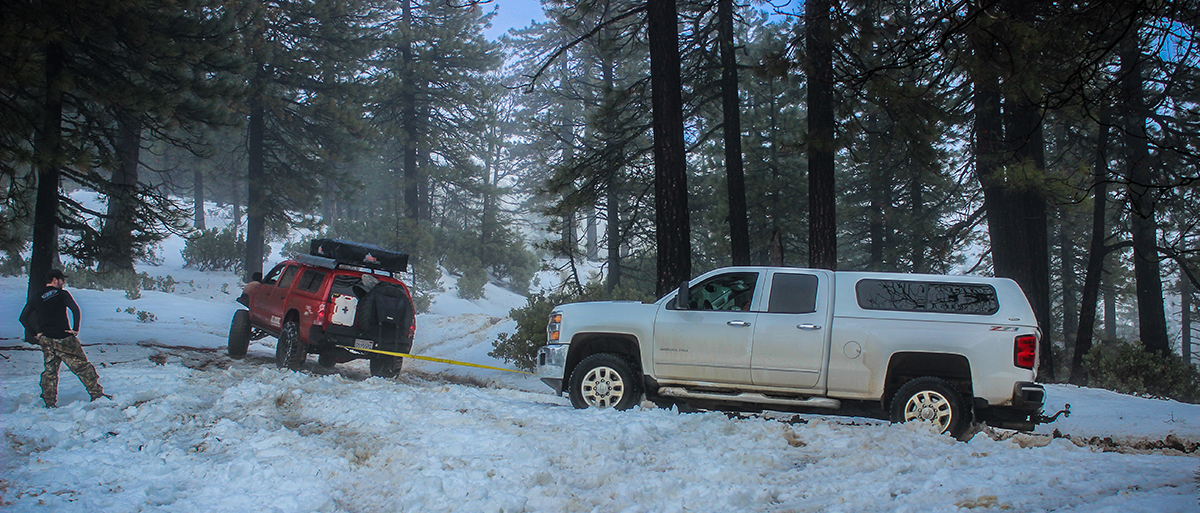 Once we put all our recovery gear away we searched for a spot to camp.  Just off the main trail was the perfect location on the top of the hill but tucked between trees to help shade us from winds that were picking up. We setup camp and started to build a fire pit in the snow to keep us warm through the evening.  With a few hours of daylight to kill, we brought out a few guns and setup a mini range along the hillside.
As the sun went down we started dinner, got a fire going, and laid low around camp engaging in campfire stories and thoughts about the next adventures we would plan to take this year.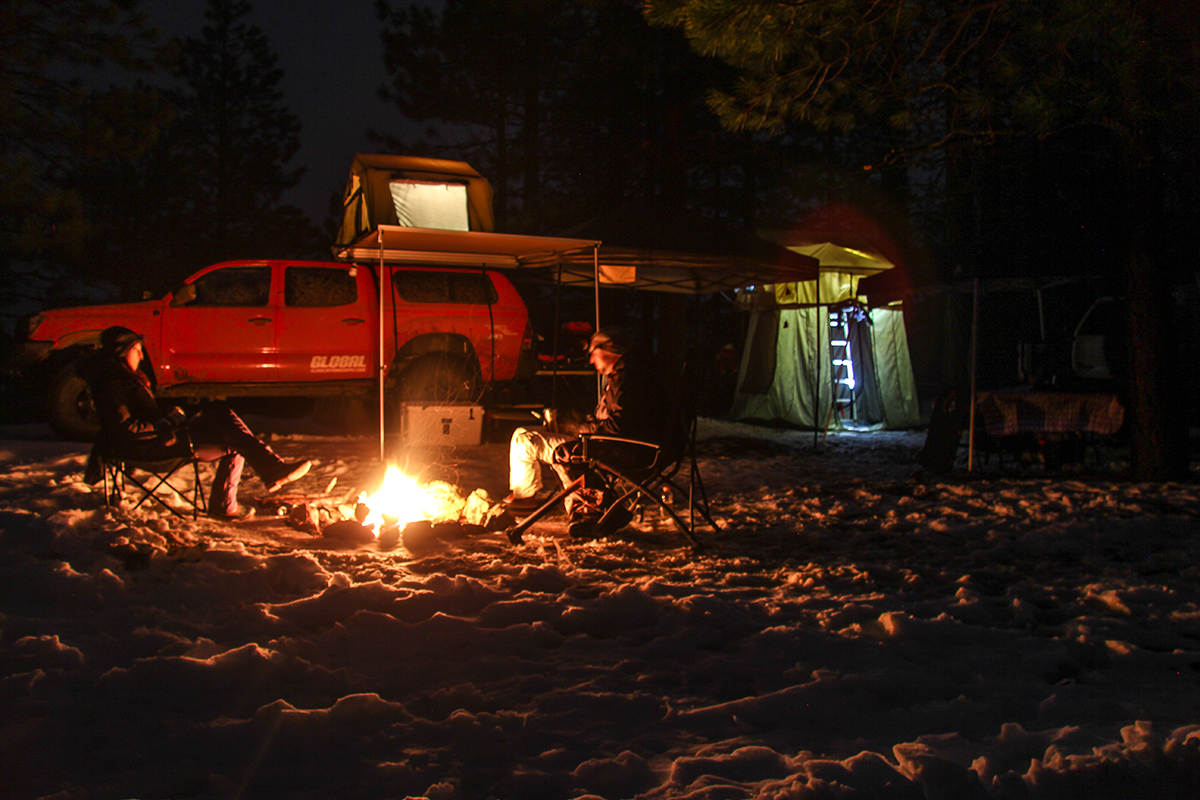 Through the night we got hit with another intense storm, brining even more rain than the night before. It also brought much warmer temperatures and we found much of the snow had melted overnight when we woke up the next morning.  It was still raining very hard when we woke, so we took shelter under the awnings and EZ Up's while cooking breakfast.
I don't think any of us could have packed up quick enough, and by the time we were all done each of us were soaking wet from the rain.  We took off down the hill to flat land to recoup, say our goodbyes, and head out until the next adventure.